Note: The following is a review of Junsu's concert in LA and contains the author's reactions and opinions.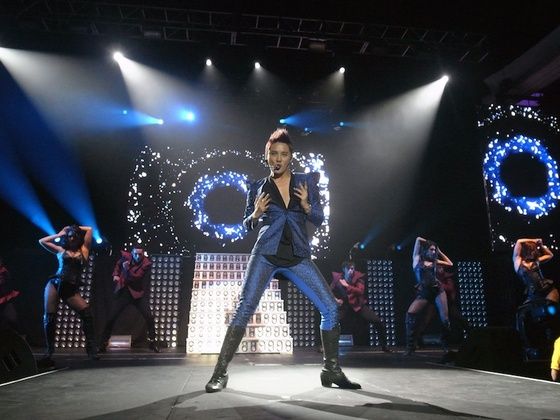 Xia Junsu
Hollywood Palladium
09-02-2012

At 25-years-old, "Xia" Kim Junsu has seen more than his share of drama. He ascended to pop royalty in the wildly successful five-member boy band TVXQ (aka DBSK). Following the success of their iconic single "Mirotic" in 2009, he and two other members filed a lawsuit against their label, citing unfair profits margins and an unreasonably long 13-year contract.
They won. Sort of.
In response, the label filed an injunction against the rebellious three; though it was dismissed last year, it led to a hiatus of the legendary K-pop act. Some of the new members formed a new boy band, JYJ, which Kim is still in, despite having his solo gig on the side.
What sets Xia apart from other soloists is that he's had to label…